Links:
National Park Service - The Official Link:
http://www.nps.gov/index.htm
The National Park Foundation - The Official Charity of America's National Parks:
http://nationalparks.org/
The National Parks and Federal Recreational Lands Pass Series:
http://www.nps.gov/findapark/passes.htm
Misc. Links:
Palo Duro Canyon State Park - The Second Largest Canyon in the United States:
http://PaloDuroCanyon.net

Texas - "It's like a whole other country"
https://Texas.tk
Castles & Monuments Worldwide
http://CastlesMonuments.com
Texas State Parks
http://TexasStateParks.net
Thinking about your next vacation or weekend getaway?
http://VacationGuides.travel
Majestic Mountain Photos - As shot by photographers from all over the world:
http://MountainPhotos.org
National Parks News:
Limited Edition 100th Anniversary of the National Park Service Commemorative Coins Now Available For Purchase
POTENTIAL FOR MILLIONS OF DOLLARS IN NATIONAL PARK SUPPORT:
WASHINGTON – The National Park Foundation, the National Park Service, and the United States Mint, offers limited edition coins honoring the National Park Service Centennial. For more info go here:
http://preview.tinyurl.com/zmjyopu
The coins are also available at participating park locations across the National Park System, and have the potential to raise millions of dollars in support for America's national parks.
"These coins - mementos today and heirlooms tomorrow - celebrate the centennial of the National Park Service," said National Park Service Deputy Director Peggy O'Dell. "Their
purchase will help support vital park programs and contribute to the centennial legacy."The commemorative coins honor the National Park Service's first century of service protecting, preserving, and sharing some of our nation's greatest natural, historical, and cultural resources. In addition to being a unique centennial collectible, all coin surcharges are authorized to be paid to the National Park Foundation to support projects that help preserve and protect resources under the stewardship of the National Park Service and promote public enjoyment and appreciation of these resources."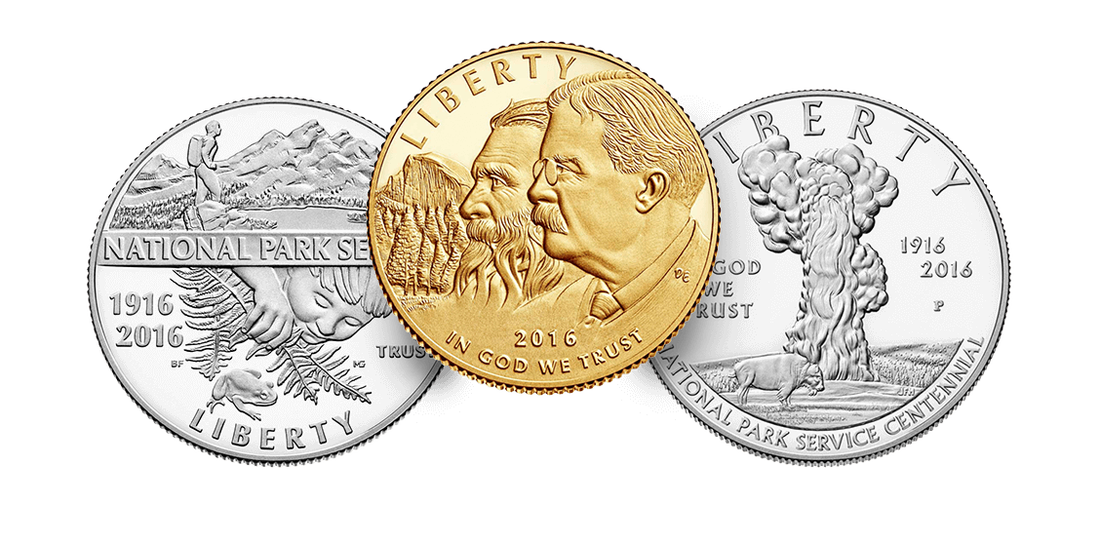 Quilts Honor United Stated National Park Service Centennial - YouTube Video Below: